Welcome to the DEvrp:
Edit
~Drach Empire Vampire Rp~ A fantasy rp for all
A Family of the dammed. Vampire lords, Fallen Tenshi and their loyal companions to their ancient family, Clans of Angels, Elementals and many others within the fold.
This Wikia is a combination of Grand battles and RP events pertaining to the lives and  biographies of all the participants of the "DEvrp", a participant built Fantasy based RP within the Seventeenth Century and old world aesthetics, A universe hidden from human eyes and yet for all to see.
Role-play, T-1 and  based on IMVU, Clans of all kinds come to battle and sharpen their skills within the RP zone.
The role-playing world is filled with Fantasy creatures, lords and high born humans who have their own agendas, aims and ambitions. This  Role-Play is  just starting out and will have all the clans ranging from Lycan to anything one can imagine. The many houses of the Drach Empire is the main RP zone, however each clan has its own leader and clan house, which you can choose or make to join one and role-play within.
The purpose of  all this  is  to establish  A working world  in which to Rp the fantasy world of true vampire lords and those of their fantasy kind.
Whether you have been role-playing  for  years, or  just  starting out,  We look forward to inviting you into our role-play world. However so that every player enters DEvrp on a equal footing and can immediately enjoy  the benefits of the role-play, we ask that you first familiarize yourself with the DEvrp manuals and rules here.
Need to know:
Edit
Getting started:
Edit
Point standings:
Edit
Drach Township Point Standings
Latest activity
Edit
Photos and videos are a great way to add visuals to your wiki. Find videos about your topic by exploring Wikia's Video Library.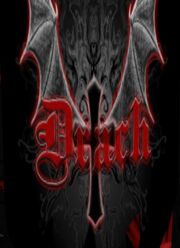 Community content is available under
CC-BY-SA
unless otherwise noted.